Help preserve the history and heritage of Galesville for future generations! Giving of funds or time both benefit the Galesville Heritage Society.
Donate
Donate now on PayPal. Or mail payment to: 988 Main Street, Galesville, Md 20765, phone: 410-867-9499
Consider donating old photos or other memorabilia from days gone by. Even copies of old photos might be of interest to us. If you think you have something of interest to our museum curator, please call us.
Buy a Brick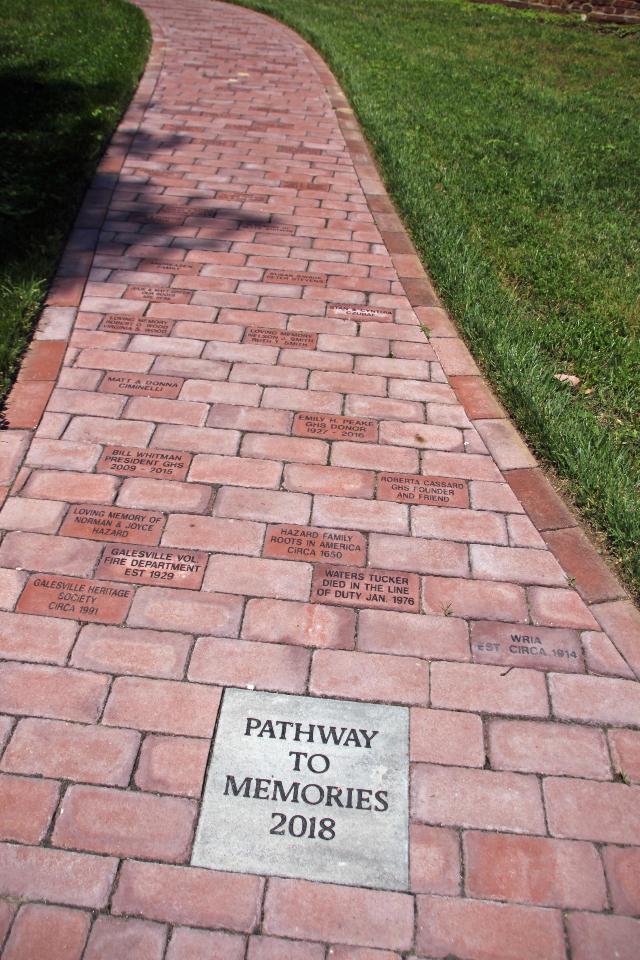 Pathway to Memories is our brick drive – we're now in the third phase. If you haven't added your name to a brick, consider a $100 donation for each etched brick. For more details, see this flier.